In Lithuania, Facebook stores and boutiques are particularly popular, selling various goods, from home-grown vegetables to furniture and services. Such a business model is simple, but there are some problems:
Facebook store alone does not provide any representative and unique look, because all stores look the same.
it's hard to find the store you want because there are so many entrepreneurs of those businesses and they often differ by just one letter in the name.
Facebook can simply disable your store without even warning you for non-compliance with their requirements.
Many peoples accounts were deleted during the pandemic, due to Facebook's fact-checking, information restrictions, account closures, etc. (Facebook deleted about 20 million posts related to Covid-19 and closed about 1.3 billion accounts that operated various businesses and pages).
Therefore, creating an online store is a great solution. Currently create a website e.g. www.pvzpardoetuvė.lt is really easy, and constantly inviting you to enter your e-mail address from your Facebook page. website, you can collect email addresses of potential customers and send them important information or photos of sale items. And if it happens that Facebook disables your page, you will have already built your customer base. It is also very easy to upload information in various ways:
Bring products from your online store directly to your Facebook page.
Bring photos from your Instagram directly to the e-shop page as a gallery.
Bring products from your online store to your Instagram store.
Lead products directly to Ebay/Amazon/Etsy from your online store
Below we will give an example of how this looks in reality.

1  
A website is created and products are added to the e-shop.
2
A Facebook page is created and products from the store are automatically displayed on the Facebook page with prices and special offers. You can also use your website as a warehouse accounting tool, as you will be able to clearly see how many items of which model or size you have yet to sell.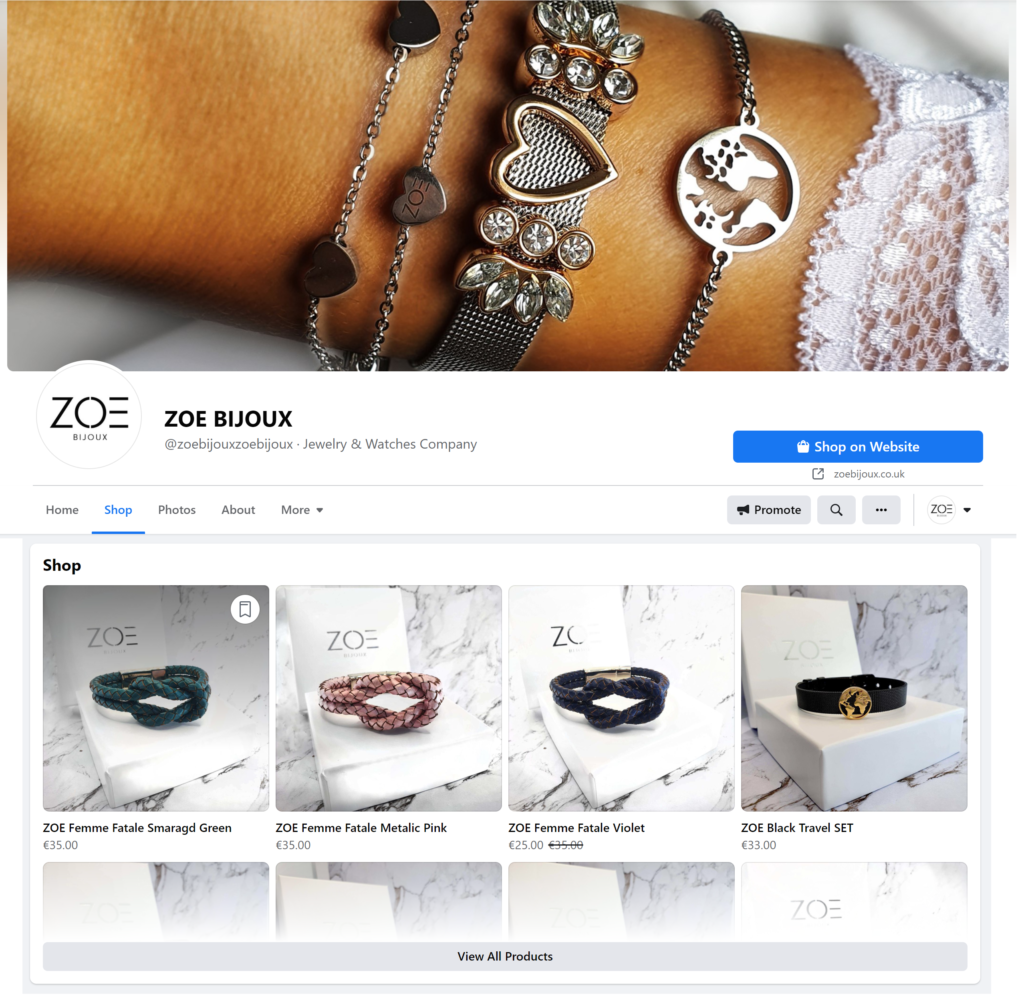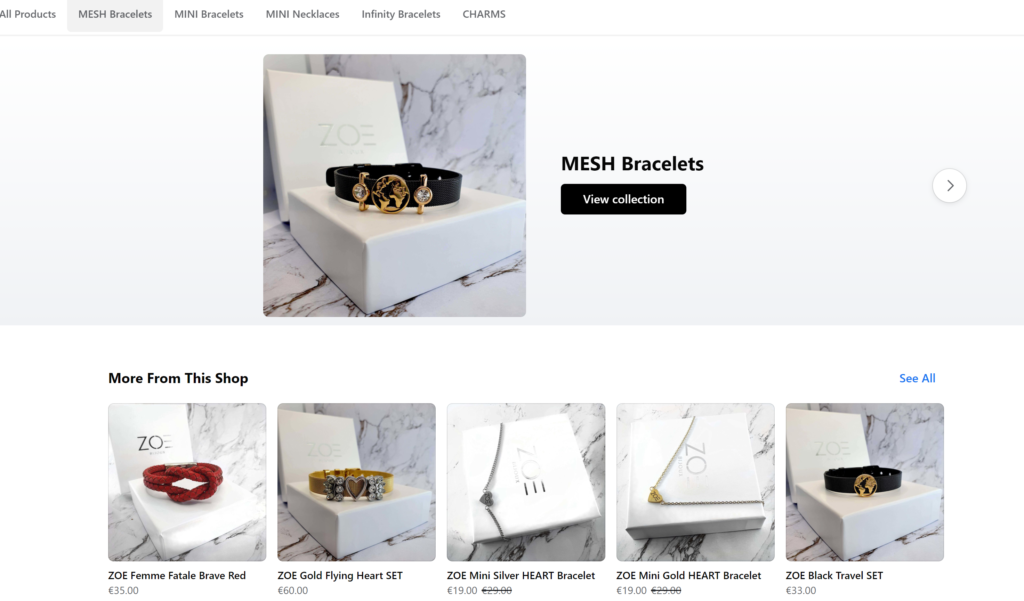 3
The Facebook store allows you to create separate collections, group products, etc.
4
An Instagram page is created, where various photos are uploaded.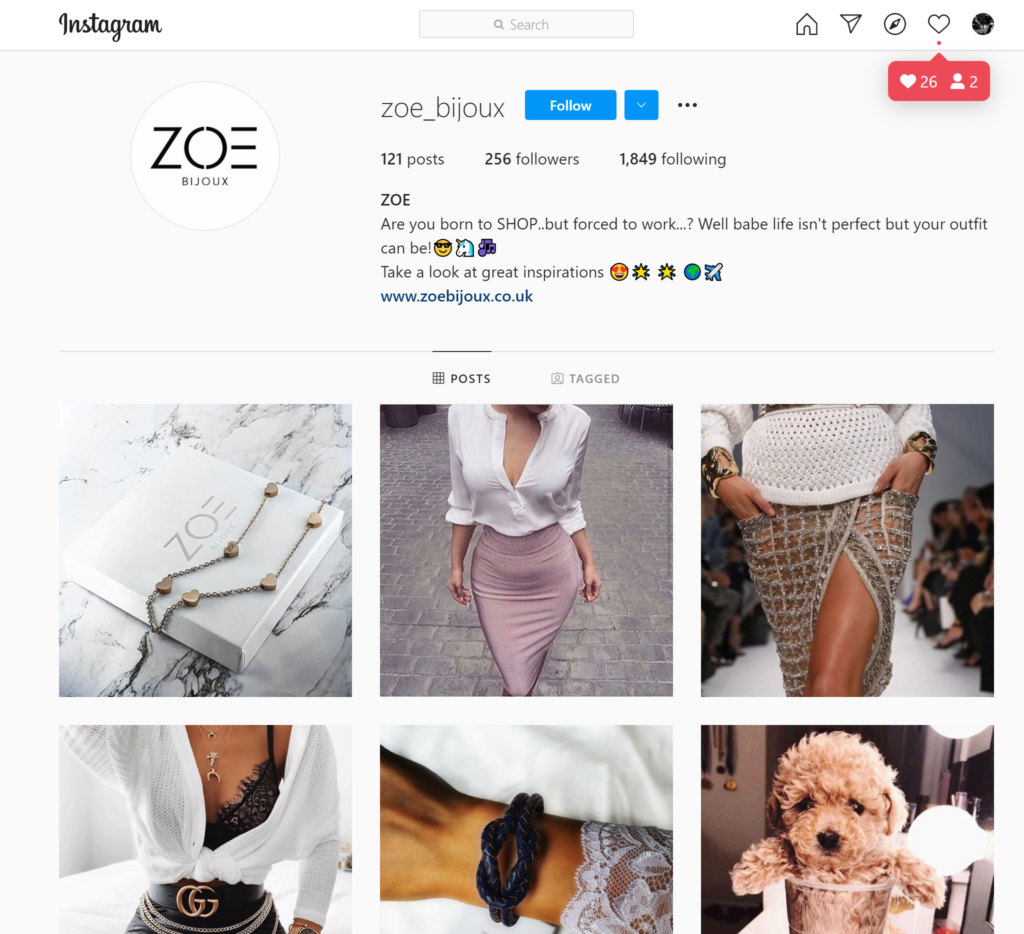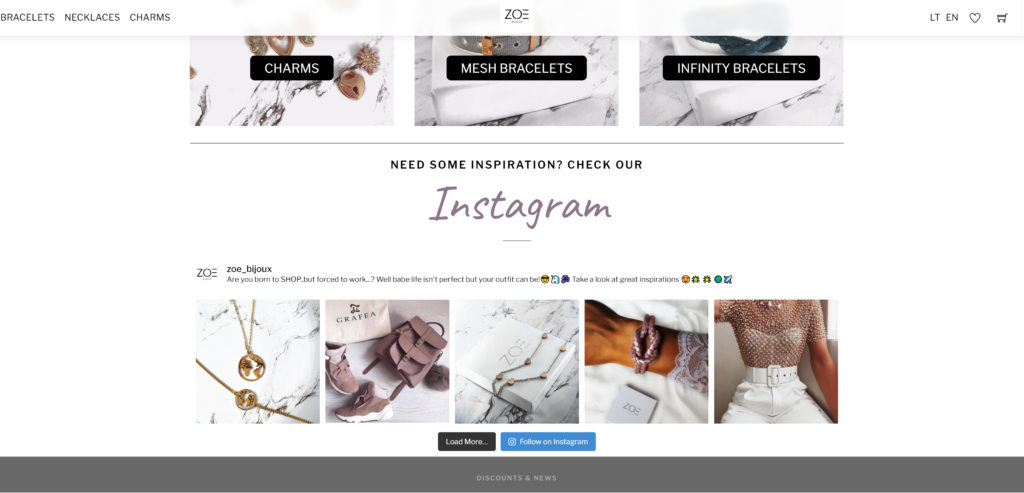 5
You choose how many recent photos to show (example shows 5 photos from an Instagram profile) and you see them all in your email. on the site, in the selected location.
6
In Instagram, you can also see all the products created in your store, you can see the prices of the products, they are updated automatically.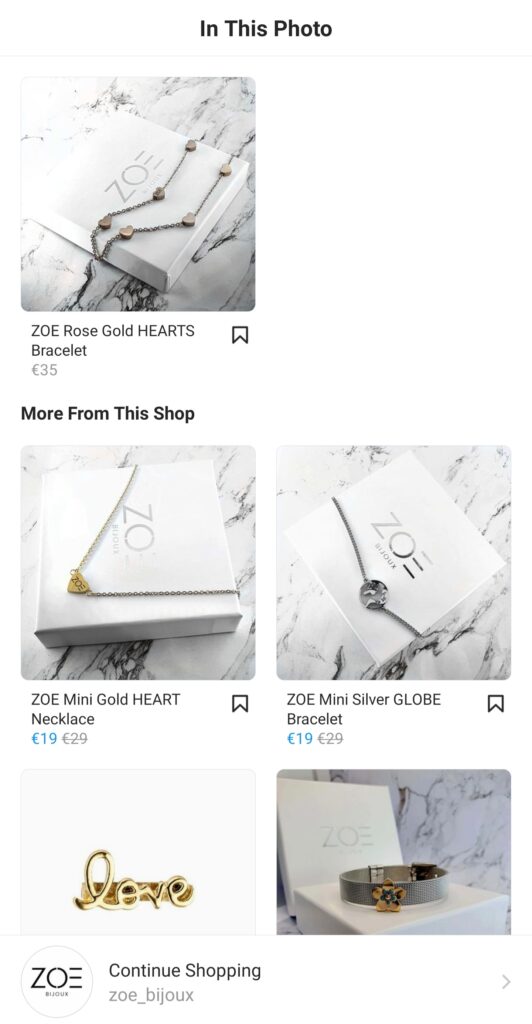 In this way, product templates can be uploaded to Ebay, Amazon, Etsy or other platforms.
By having an online website, you will work for yourself and your brand, avoiding the risk of a third party destroying your long-established business.
It should also be kept in mind that many customers simply search for products on Google. You can simply connect your online store to Google and then your products will appear among the search results.
Do you provide services? Reservation systems can be integrated.
Are you hard to find? An accurate map can be uploaded to the website.
Does your brand have an interesting story? You can convey it with uploaded images and videos.
Are you a designer, painter or photographer? Create a gallery of your work.
How much it costs? It depends on many things, but it will cost about 200-400 EUR to create an informative website or a small store, plus 20-50 EUR to maintain it annually. These are very small investments that can help you save and grow your business.